Welcome to Teal Rose Coffee.
Call or text to order:
5412800520
Or click the button below to order online.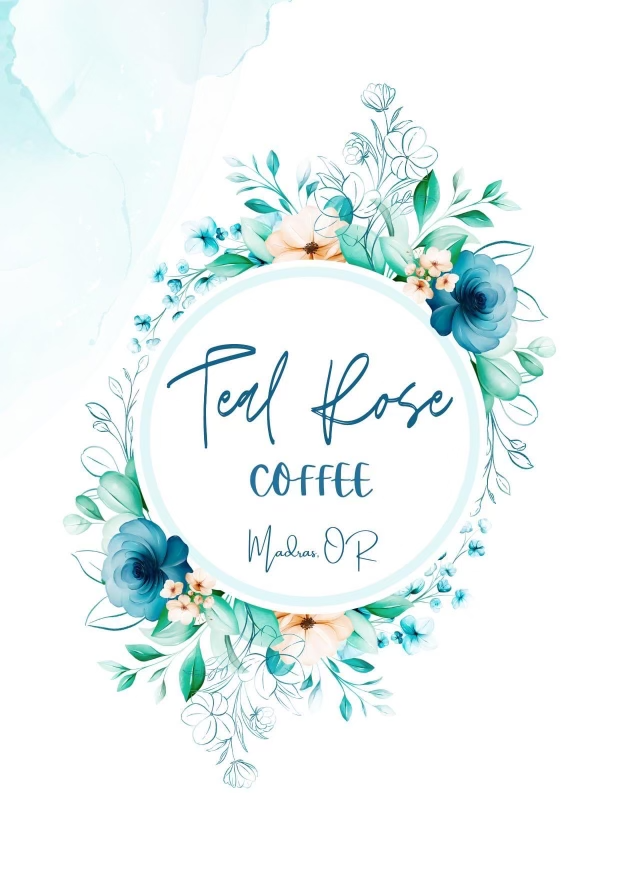 We are family owned and local.
Teal Rose Coffee is more than just coffee with a scrumptious breakfast menu and an equally delicious lunch menu that changes to meet the likes of our amazing customers. We also have a variety of gluten-free options.
Everything on our menu is prepared fresh in house from our oversized breakfast burritos to our signaure baked goods which are always made from from scratch.
We curate all of our ingredients and source locally when possible so that our customers enjoy the most delicious meal possible! We can't wait to warm you up with our artisan roasted coffee and a fresh made to order meal!
Location
Come see us up at New Basin Distilling:
2063 NW Andrews Dr.
Madras, OR 97741
5412800520
Hours
Monday – Friday
6:30 am – 1:30 pm
Saturday
8 am – 1 pm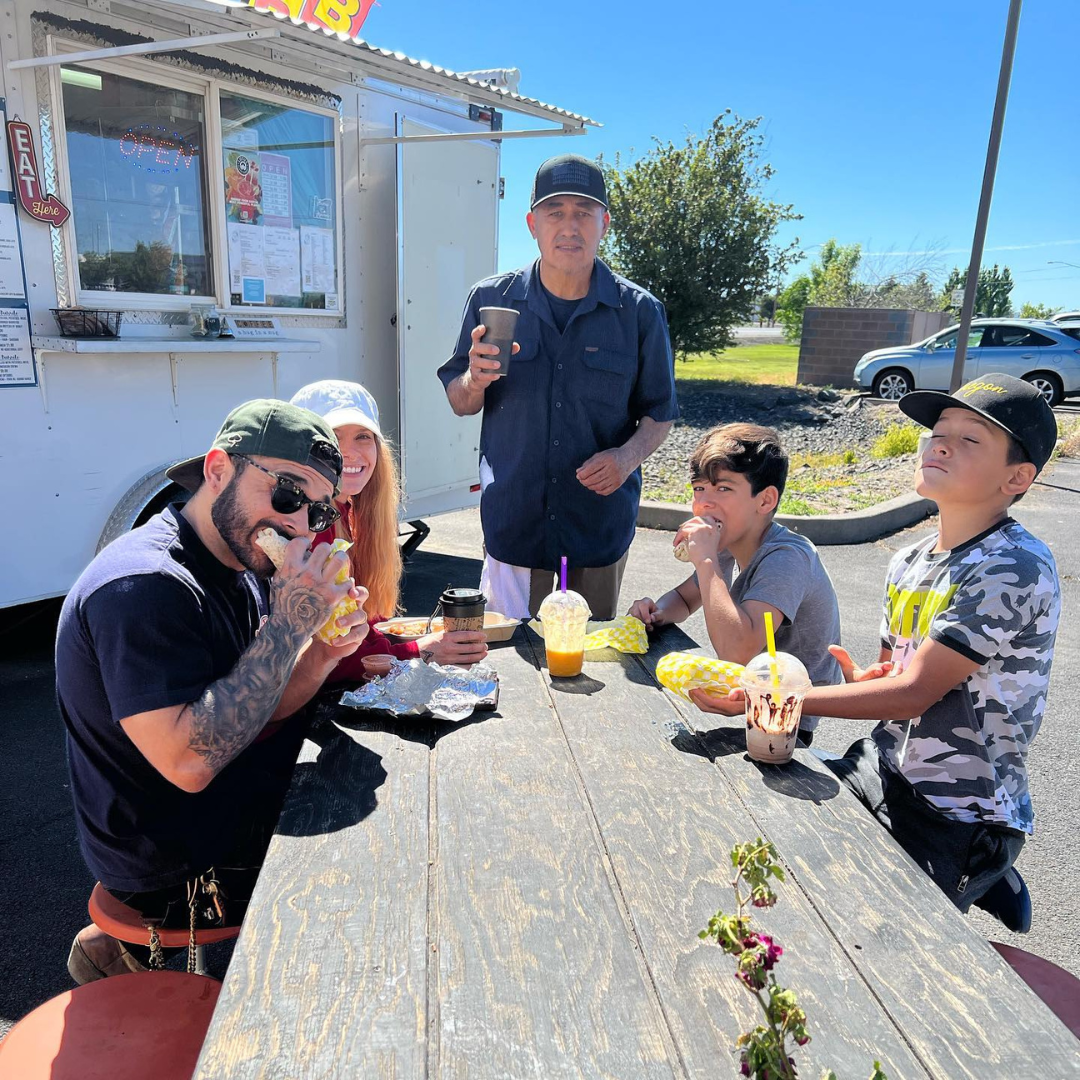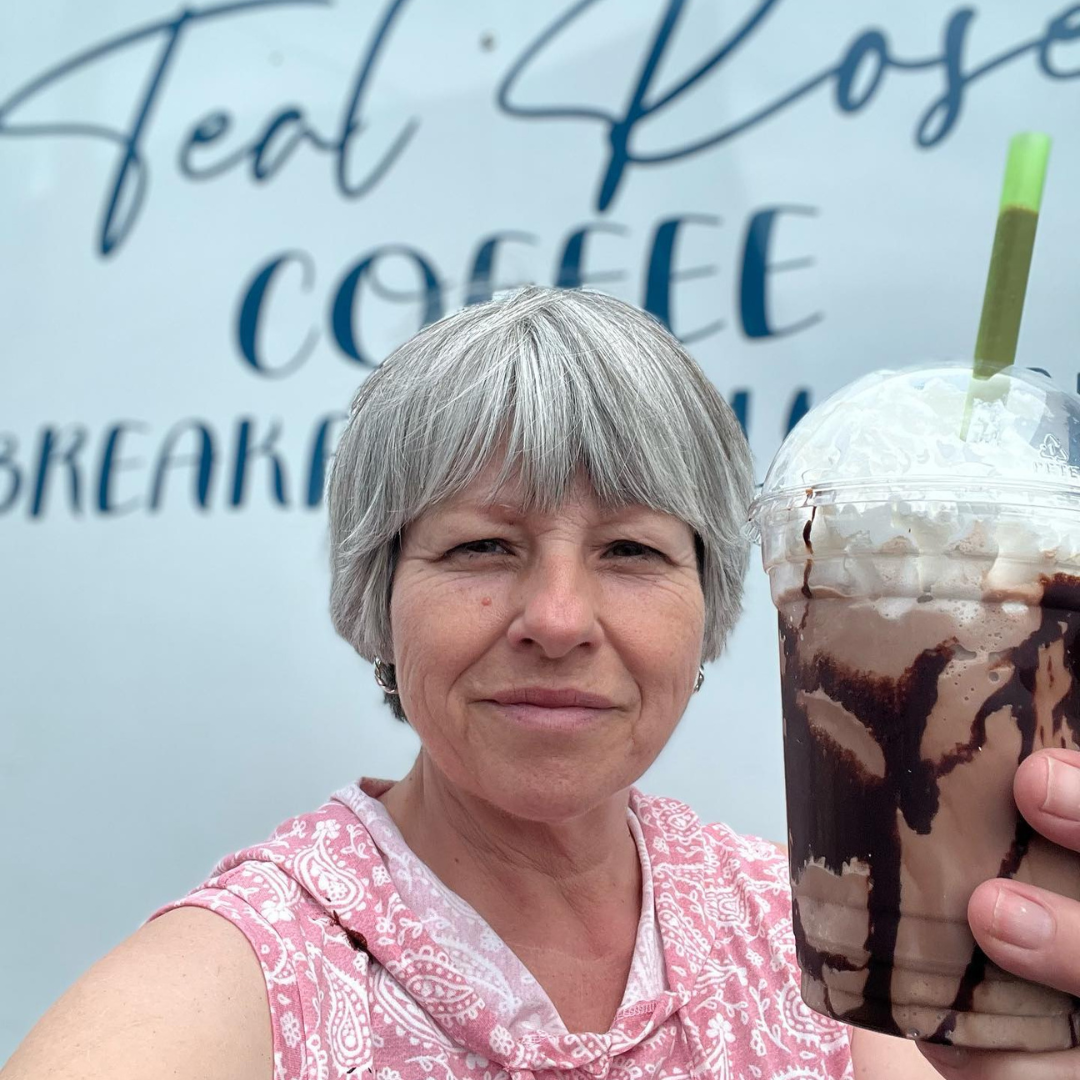 We had two goals when we opened Teal Rose Coffee:
1: Serve really excellent coffee.
2: Create a fun, family-run environment.
We've managed to do just that. And it turns out our breakfast burritos are a big hit! (Especially with Luis's homemade salsa.)
When you stop by Teal Rose, you'll likely see Teresa at the window. And if you peek inside chances are one or more of her children or grandchildren are helping her out. 
Whoever's on duty, we have the same mission: high quality, tasty food and coffee and excellent customer service.
Come by and say hi!